Greensboro Senior High School
Class Of 1956
NOTICE TO CLASSMATES
FROM LUKE GLASCOCK
Hope you are all staying well during the Covid 19 disease that has hit our country.
As you know we have decided to renew our Domain Name and Website for another 3 years. We asked who would like to contribute to help offset this cost. The cost for these services are: Website--$385.00, Domain Name--$ 56.85.
We are pleased to report that we have received-- $1000.00
Here is our financial status just now:
Bank Balance as of 11/06/20 $1052.60
Website Renewal for 3 - 385.00
Domain Name for 3 years -56.85
Proposed Scholarship Payment -550.00
Ending Bank Balance $ 60.75
The current balance in our GHS Class Scholarship is $3,743.98. Adding the $550 to the scholarship will bring the total to $4,293.98.
We wish to thank all that contributed to this endeavor.
Fred H. Alton
Alan G. Atwell
Ann Austin (Short)
Carole Barber (Fauth)
Suzanne Calhoun (Steinert)
Marie Cardwell (Harrill)
Manley Dodson
Gordayne Egbert (Griffin)
Forrest Ferrell
Louis L. Glascock
Houston Groome
Robert A. Hall
Richard D. Knox
Eve Purdom (Ingle)
Barbara Riddle (Taylor)
Dick Robinson
Renee Sapero (Lieberman)
Jimmy Stanley
Becky Walters (Taylor)
Class Scholarship
Donations are always welcome to support this great Class of '56 Scholarship Fund.
On future donations always on your
check mark for GHS Class of '56 Scholarship fund and mail to:
Greensboro/Grimsley High
Susan Carothers Gentry
GHS Alumni & Friends Association
P.O. Box 4241
Greensboro, NC 27404-4248
Classmates - you should click on the link below to read a bit of history on Greensboro Senior High. Article a bit long but you should enjoy reading it.
https://en.m.wikipedia.org/wiki/Grimsley_High_School
TELLING OUR STORIES
(Located left side)
Another timely piece from Jim Martin
So now we know Jim's thoughts on the pandemic!
How about yours? Experiences? Activities?
Accomplishments? Feelings? Reflections? Hardships?
If you'd like to know what the rest of our
classmates are doing, send me a paragraph
or a page about YOU. Should make for
some insightful/humorous/interesting reading!
Diane Schwartz Forman -
dsforman514@aol.com
Just Click on the title of the song you want to play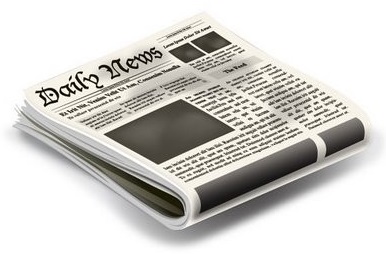 Greensboro newspaper
Click on Greensboro, NC to change to city of your choice.