Greensboro Senior High School
Class Of 1956

The Dog Days of Summer are quickly coming to an end and the cooler weather of Fall is rapidly approaching. With it comes the sad fact that we won't be having a Fall Luncheon this year. Greensboro seems to be making very little progress in reducing the incidence of infections. The luncheon team will work toward an event in the Spring if the situation improves. We will let you know when we know something.
Every three years it is time for renewal of our domain name- www.Greensborosenior56.com and our website. Our date to renew is November 28, 2020. The cost for both domain name and website for the next 3 years will be $441.85.
If you would like to make a donation to continue our communications, you may send a check made out to GHS Class of '56 and on the memo line put donation. Mail to Suzanne. She will deposit the check in our class bank account at First Citizens Bank. If we receive more than needed, additional funds will be added to the scholarship fund. If there is a short fall, the members of the committee will make up the difference.
Make check out to: GHS Class of '56
Mail to: Suzanne Steinert
109 Penny Road, Apt.221
High Point, NC 27260
Thank you
Alan, Jimmy, Luke, Manley, Marie, Suzanne
Classmates - you should click on the link below to read a bit of history on Greensboro Senior High. Article a bit long but you should enjoy reading it.
https://en.m.wikipedia.org/wiki/Grimsley_High_School
2020 Class Scholarship Award
This year's winner will be going to UNC-CH this fall. Her name is listed on the left under CLASS SCHOLARSHIP. An email has been sent to everyone about the winner and includes her thank you note to our class. Now that the $2,000.00 check has been written, our balance is now $3,743.98. Donations are always welcome to support this great Class of '56 Scholarship Fund.
On future donations always on your
check mark for GHS Class of '56 Scholarship fund and mail to:
Greensboro/Grimsley High
Susan Carothers Gentry
GHS Alumni & Friends Association
P.O. Box 4241
Greensboro, NC 27404-4248
TELLING OUR STORIES
(Located left side)
Another timely piece from Jim Martin
So now we know Jim's thoughts on the pandemic!
How about yours? Experiences? Activities?
Accomplishments? Feelings? Reflections? Hardships?
If you'd like to know what the rest of our
classmates are doing, send me a paragraph
or a page about YOU. Should make for
some insightful/humorous/interesting reading!
Diane Schwartz Forman -
dsforman514@aol.com
Just Click on the title of the song you want to play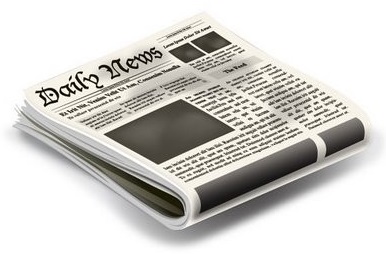 Greensboro newspaper
Click on Greensboro, NC to change to city of your choice.