Greensboro Senior High School
Class Of 1956
TIME TO REGISTER
(Link on the left side)
2019 FALL LUNCHEON
MONDAY, SEPTEMBER 30
12 PM
MIMI'S
FRIENDLY SHOPPING CENTER
Susan Gentry, treasurer of GHS Alumni Association will be our guest
Our 2019 scholar was awarded $2,000 on May 28 at Class Day. The balance of our fund as of April 15, 2019 was $6,083.98. So, after the presentation of this 2019 award the fund's balance has reduced to $4,333. Please consider contributing to the scholarship fund. Scroll down to see instructions and address for mailing your checks.
The names of our 2019 scholar is posted under CLASS SCHOLARSHIP on the left of this page.
TELLING OUR STORIES
Diane wants to hear how everyone is entering this phase of being 80 years old. What are you routines, your approaches to life now. Food? Exercise? Routine?
Send stories or ideas to Diane (Schwartz) dsforman514@aol.com
P.S. Won't your grandchildren be amazed?!
Just Click on the title of the song you want to play
SCHOLARSHIP FUND
Help your class continue its legacy into the future by making your checks out to: GHS Alumni and Friends Association - On the memo line put Class of '56 Scholarship Fund and mail to:
Greensboro/Grimsley High
Susan Carothers Gentry
GHS Alumni & Friends Association
P.O. Box 4248
Greensboro, NC 27404-4248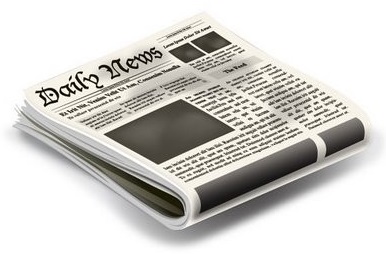 Greensboro newspaper
Click on Greensboro, NC to change to city of your choice.