Greensboro Senior High School
Class Of 1956

June 3 - 4
2016 SPRING WHIRLIES NEWSLETTER
Click on www.Whirlies.com. Now enjoy reading this spring's newsletter and all the news of GHS. Our 2016 scholarship will be listed in the next fall's newsletter.
Please keep GHS and our scholarship fund upper most in your thoughts. Even a little means a lot when we all pitch in.
Just Click on the title of the song you want to play
MEMORABILIA TABLE DISPLAY -
WILL BE SET UP AT THE BRYAN CENTER FOR OUR 6 PM DINNER GET TOGETHER.
If you have any items such as: penny loafers, saddle oxfords, poodle skirt, dickies, peg pants, madras bermudas, gym suits, letterman's jacket, or anything else, please bring for our display
Any questions?
Call
Alan
Manley
Luke
Marie
Suzanne
Jimmy

Reunion Hotel -
O. Henry Hotel
(located Green Valley Rd. across Friendly Shopping Center). Reservations: 336-854-2000 and mention the Greensboro/Grimsley High School Class of '56 Reunion.
www.ohenryhotel.com


20 rooms have been blocked for our reunion at the cost of $199 for each room. These rooms will be held until May 13, after which will be subject to availabiliy. If you are interested in reserving a room, please call the O. Henry Hotel -
Complimentary parking
complimentary hot, Southern-style breakfast
Complimentary airport transportation between 6:00 am-11:pm.
(Other hotels/motels available in Greensboro:
Battleground Inn - 800-932-4737; Marriott Downtown - 336-379-8000
Hampton Inn - 844-296-1289; Sheraton G'boro at Four Seasons - 877-298-2066; Proximity Hotel - 336-379-8200)
SCHOLARSHIP FUND
Help your class continue its legacy into the future by making your checks out to: GHS Class of '56 Scholarship Fund and mailing to:
Greensboro/Grimsley High
Bobby Rives, Treasurer
GHS Alumni & Friends Association
P.O. Box 4248
Greensboro, NC 27404-4248
ADDING PHOTOS TO YOUR PROFILE PAGE
Click on the web site: https://youtu.be/7XxG-OI-1HM
And learn how to add photos to your profile page - we all need to update from high school to now photos.
Have fun.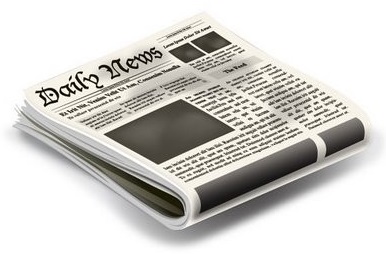 Greensboro newspaper
Click on Greensboro, NC to change to city of your choice.