Greensboro Senior High School
Class Of 1956
SEMI ANNUAL LUNCHEON
11:00 AM
Monday, November 10
G'boro First Baptist Church
1000 West Friendly Avenue
Fellowship Hall/Dining Room
Spouses and Guests Invited
BUFFET MENU
Barbeque, two vegetables, hush puppies, make your own salad,
Coffee, Tea and Dessert
COST: $15.00 PER PERSON - CASH ONLY
RESERVATIONS BY THURSDAY, NOVEMBER 6 to:
WHIRLIES NEWSLETTER
Click on www.Whirlies.com. Then enjoy reading the spring edition and all the news of GHS. If you click on "newletter" listed at the top of the edition, then scroll to bottom you will see our scholar for this year. Also, click on "photos" at the top of the edition -then click on "1970 Reunion" photos. Looks like they had a great time. Something to think about when our 60th reunion comes around - photos on the Whirlies newsletter. GHS would like everyone to become a member of the Alumni Association just for $25 - then you will receive in the mail the newsletter. While writing your check add a few more dollars for our next year's scholar.
GHS CLASS OF '56 SCHOLARSHIP FUND
Each year the class of '56 presents a $1,000 scholarship to a deserving senior at Greensboro/Grimsley. The student is selected by a scholarship committee from the school and the GHS Alumni Association. After awarding this years recipient her award we will have only $5,200 in our alumni fund.
If you would like to see our legacy extended another fifteen to twenty years then we will need your financial support to see this happen. The cost of a college education, whether public or private, is extremely high and it is getting more and more difficult for families to afford it. The scholarship will help a first year student to buy books or necessary incidentals.
Please help your class continue its legacy into the future by making your checks out to: GHS Class of '56 Scholarship Fund and mailing to:
Greensboro/Grimsley High
Bobby Rives, Treasurer
GHS Alumni & Friends Association
P.O. Box 4248
Greensboro, NC 27404-4248
60th Reunion News
The big news is that we are putting the first touches on our 60th Reunion in 2016. Tentative plans are to have the reunion the first weekend in June, 2016.

Put that weekend on your calendar so that you can be in Greensboro for what might be our last reunion.
As we aren't getting any younger, we cannot go back and have a "do over," but we can reminisce about "the good old days" when life wasn't so complicated like it is today.
If you are visiting the site for the first time and you were a member of the Class of '56 at GHS, we invite you to join here. Find you name and follow the instructions. You must join in order to access all of the website.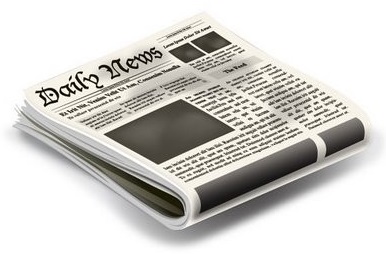 Greensboro newspaper
Click on Greensboro, NC to change to city of your choice.